This past weekend, my friends and I went to New York Comic Con. We each pulled together a Firefly costume in about a week or two. I went as River, my friend
prettykittymulu went as Kaylee, and her boyfriend was Jayne. Here are some of the "in character" pictures I took:






Female Jayne we ran into




Another Kaylee we ran into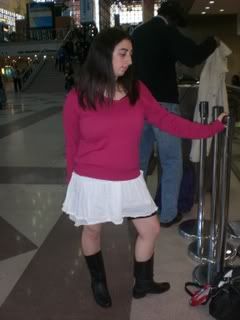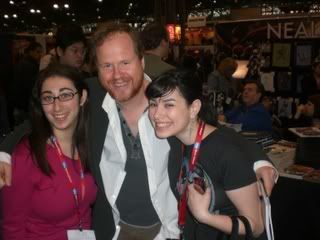 AND THEN WE MET JOSS WHEDON!

If anyone happens to find any pictures of us floating around on the internet, please let me know. A bunch of people took our pictures.