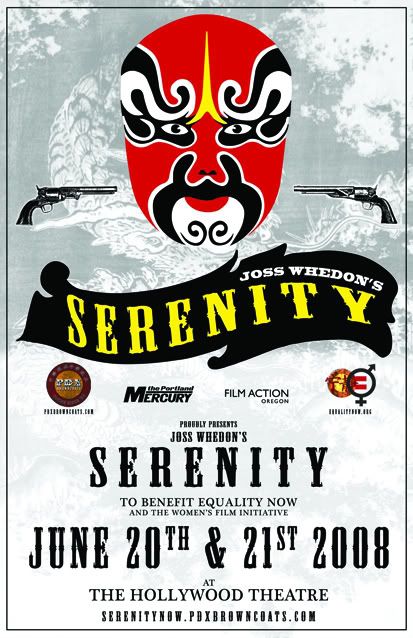 - PURCHASE TICKETS -
Hey, it's that time of year again! The time of year when you can go see Serenity on the big screen, buy some cool merchandise, and win some awesome prizes while raising money for Equality Now.
This year we're screening Serenity three times, as well as two films from Film Action Oregon. There will also be a cocktail party, special guests -- including Equality Now director Amanda Sullivan -- and a costume party.
Don't forget to check out our
official event site
for more details. You can also listen to our brand new
PDX Browncoats podcasts.
I hope you can join us!